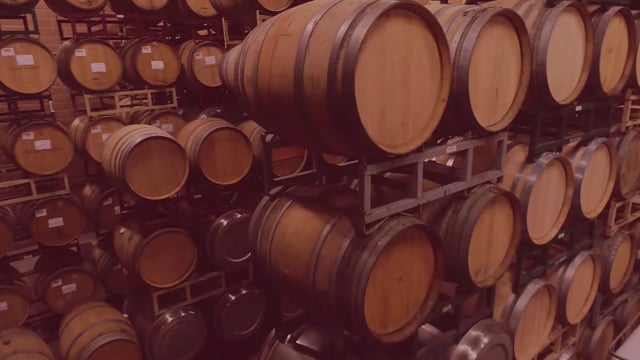 Ever Blooming Napa Valley
Alpha Omicron Pi is excited to announce our new wine club, The Jacqueminot Club, featuring our premium wine brand Ever Blooming Napa Valley, in partnership with Fairwinds Estate Winery. Join the Jacqueminot Club and experience the benefits and lifestyle!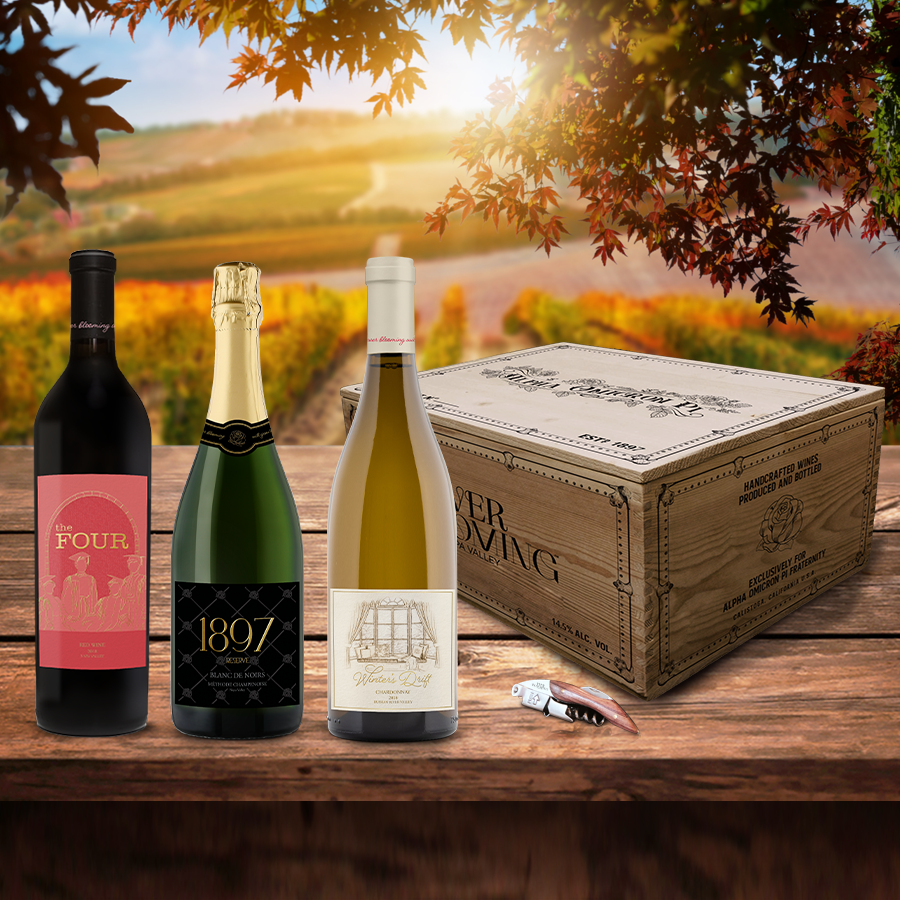 Wine Club Membership Financially Supports Alpha Omicron Pi
So many of life's moments can be celebrated with a joyful toast or reminisced over a shared meal with family and friends.  Now, AOII is giving you, our alumnae, the opportunity to do both with our newest alumnae-focused Fraternity offering, Ever Blooming Napa Valley.
Ever Blooming Napa Valley, created exclusively for Alpha Omicron Pi members by our new partners at Fairwinds Estate Winery, boasts a limited production of AOII-themed, Napa Valley wines.  Twenty-percent of the proceeds from all wine purchased will go directly towards alumnae programming, events and Fraternity services. With subtle nods to our beloved AOII woven throughout the wine offerings, alumnae will find themselves sifting through the fondest memories brought on the famous words of A Rose Ever Blooming, "An AOII now, and forever I'll be; For AOII, means more than the world to me."
Fall 2023
Release
Introducing The Founding Virtuoso, a 2019 Red Wine from Napa Valley and Remember Together, a 2020 Chardonnay from the Russian River Valley!
Club Format and Cost
In order to receive the twice a year shipments and be eligible to purchase additional bottles, you must be a member of the Jacqueminot Club. A $50 one-time, non-refundable deposit will be processed to secure your first shipment only. This deposit will be deducted from your first club shipment cost. Wines are released in two three-bottle or six-bottle shipments each year based on the club level you select. The cost will range based on your selections. The cost of a bottle ranges from $35 to $75 + tax & shipping.
Each club shipment for three-bottle members will arrive in a cardboard shipper that can be upgraded to a fire-branded Alpha Omicron Pi wooden crate for a discounted price of $25 ($50 Value). All club shipments for 6-bottle members will arrive in a wooden crate at no additional cost ($99 Value). Except for your one-time, non-refundable $50 deposit, your card will not be charged until the Release date. Again, the $50 deposit will be deducted from your first shipment cost.
Each club shipment can also include a special welcome package and gift at no additional cost ($30 Value). Additionally, you can completely customize your wine selections! New, library and special edition wines will be offered for your selection. There is no long-term commitment, and you may cancel at any time.
Please review the Jacqueminot Club member levels and benefits on the comparison matrix presented on the Club page. Enjoy your wine, and remember, when you share a glass, gift a bottle or visit the Fairwinds tasting room in Napa Valley together, you are supporting Alpha Omicron Pi!
Alumnae of Alpha Omicron Pi have the unique opportunity to continue the Fraternity's mission to Inspire Ambition by becoming a member of the Jacqueminot Club. These funds will directly benefit AOII's alumnae engagement initiatives and events, as well as enhance Fraternity services. 
Alumnae who join the Jacqueminot Club will receive two shipments annually (three bottles or six bottles each) of wines made exclusively for the sisterhood of Alpha Omicron Pi handcrafted Napa Valley.
Experience the Benefits and Lifestyle!
Membership financially supports Alpha Omicron Pi
Club membership options to best fit your budget and lifestyle
Two shipments of three or six bottles per year (minimum to retain Jacqueminot Club seniority)
Wine received in a handmade vintage Alpha Omicron Pi fire-branded wooden crate
Exclusive access to limited releases and library wines
Online store access at a 20% discount for refreshing your wine collection and gifting
Free wine tasting experiences at Fairwinds Estate Winery in Napa Valley
Special access to Alpha Omicron Pi only events and experiences
Fairwinds wines and gifts are offered at a 10% discount