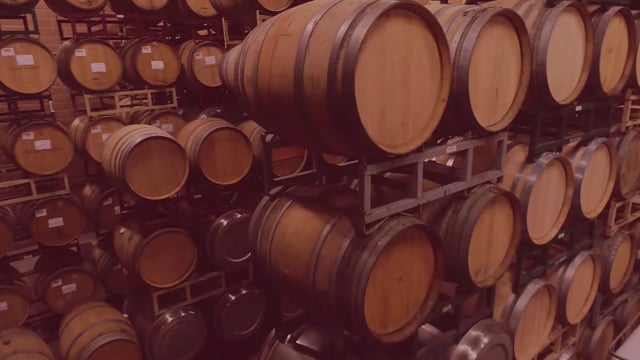 Alpha Omicron Pi is excited to announce our new wine club, The Jacqueminot Club, featuring our premium wine brand Ever Blooming Napa Valley, in partnership with Fairwinds Estate Winery. Join the Jacqueminot Club and experience the benefits and lifestyle!
Spring
Release
INTRODUCING OUR SPRING 2023 COLLECTION!

The Founding Author
2019 Cabernet Sauvignon – Napa Valley

Artistic, spirited, and idealistic, Stella George Stern Perry served as the first president of Alpha Chapter and the first National President of AOII. Known for her literary talents, she authored over 17 novels, countless essays, short stories, and poems. However, her most lasting literary work is AOII's early history, lovingly recorded for future generations.  "The Founding Author" is the second in the series of wine offerings that pay homage to each of our founding members, and the unique and individual impact they left on the Fraternity.

Our flagship Napa Valley Cabernet Sauvignon is a classic representation of the appellation's preeminent varietal. Notes of black cherry, blackberry and plum are complemented by hits of toasted oak, dried currant and baking spice. Fine-grained tannins and ample brightness on the palate give way to a polished mouthfeel and exceptionally long finish.
$95 / Bottle

Four Petals
2020 Pinot Noir – Santa Barbara County

Four Petals merges the significance of our beloved Jacqueminot Rose with our symbolic relationship with the number four. The petals also call out to our Infinity Rose that is an integral piece of our brand identity. The number four represents our beginnings. From the vision of four Founders – all having the desire to continue their lifelong friendships – to our ideals of character, dignity, scholarship and college loyalty, Four Petals subtly incorporates AOII's past and present.

Our Pinot Noir from Santa Barbara County experiences a lengthy and cool growing season that is similar to the climate of the Burgundy region of east-central France. Unlike Burgundy, our Pinot Noir experiences dense fog that rolls in off the Pacific Ocean; this fog contributes to the ideal climate for Pinot Noir, offering just enough moisture to be beneficial without lingering too long. 

This Pinot Noir has aromas of cherries, raspberries, blackberries, and brown sugar with notes of baking spices. On the palate, the wine opens with bright, fruit flavors of strawberries, leading to a round mouthfeel on the mid-palate and soft, velvety tannins on a long, elegant finish.
$58 / Bottle

Loyal Forever
2020 Cuvée Blanc – Napa Valley

"Alpha Omicron Pi, Friends as the years go by, Loving sisters are we, Loyal Forever, Alpha to thee." Written by Natalie Thompson Morris, a member of the Epsilon Chapter at Cornell University, the song is often sung by members circled together with joined hands to commemorate the ending of both local and international events and remains etched in the hearts of many sisters. "Loyal Forever" is the first in the series of wine offerings that celebrate the songs of our sisterhood and the memories they evoke.

This elegant white wine blend is alluring and complex, with a sensuous offering of tropical fruits, white flowers and subtle spice. The nose is like a bouquet of flowers and jumps from the glass with ripe lemon, white peach and orange blossom followed by notes of toast and white pepper. On the tongue, lemon bursts forward with pineapple and other tropical fruit, with undertones of vanilla. The finish is bright and zingy and mellows with vanilla and subtle spices in its length.
$44 / Bottle