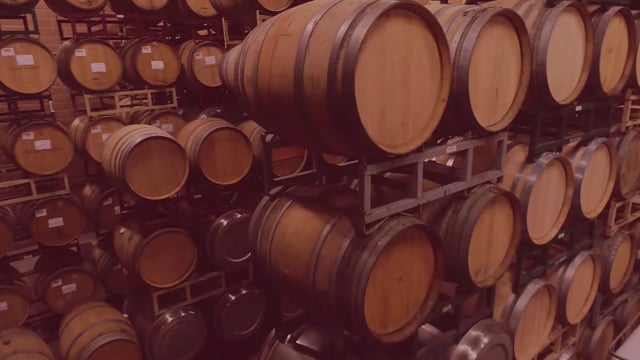 Alpha Omicron Pi is excited to announce our new wine club, The Jacqueminot Club, featuring our premium wine brand Ever Blooming Napa Valley, in partnership with Fairwinds Estate Winery. Join the Jacqueminot Club and experience the benefits and lifestyle!
Fall
Release
INTRODUCING OUR FALL 2023 COLLECTION

The Founding Virtuoso
2019 Red Wine – Napa Valley

Trailblazer, philanthropist, and accomplished, Founder Helen St. Claire Mullan served as the 3rd National President of Alpha Omicron Pi. An immensely talented musician and life-long scholar, Helen was one of the first female attorneys in New York, a skill she exercised as the author of AOII's Constitution and Bylaws. Dedicated to the expansion of AOII, Helen installed many early chapters, and ultimately dedicated her later years to service within the Board of Education, Barnard College Alumnae Association and Board of Trustees.

We introduce you to The Founding Virtuoso. This 2019 Red Wine is an artful red blend created by winemaker Todd Heth. This wine exhibits dark blackberry, bing cherry and plum notes perfectly into layers of coffee and tobacco. The finish is dry with long lasting berry fruit. Silky but firm tannins, this wine is enjoyable now but has the ability to age well in the cellar.
$95 / Bottle

Remember Together
2020 Chardonnay – Russian River Valley

"Remember, Re-mem-me-member, AOII, sisters forever;
Laughing, singing, doing whatever, we have fun when we're together!"

"Remember the songs you've sung here, remember when you're away, remember the friends you've made here, and don't forget to come back some day.
Remember the times you've had here; the things we used to do. For you belong to AOII, and AOII belongs to you."

Many of our AOII memories point back to times of song during dinners, recruitment, or gatherings—all collectively encouraging us to Remember. Regardless of which version of "Remember" your memories encapsulate, Remember Together is a sweet reminder that times with our sisters always leave us with a smile.

We introduce you to Remember Together. This Chardonnay is a real gem. Hailing from the cool and foggy climate for the Russian River Valley in Sonoma County, this beautiful medium-bodied wine was grown slowly to build intense flavors over time. This wine was aged in French oak and displays a beautiful balance of fruit, oak and liveliness on the palate and exhibits lush mango and toasted almond. Balanced fruit with tarte acidity makes this wine a classic example of Premium Russian River Chardonnay.
$56 / Bottle

1897 Reserve – A Classic Favorite From our Collection
Sparkling Blanc De Noirs – Méthode Champenoise – Napa Valley

Stella George Stern Perry, Jessie Wallace Hughan, Helen St. Clair Mullan and Elizabeth Heywood Wyman were four friends determined that their friendship should last a lifetime. On January 2, 1897, those four women founded Alpha Omicron Pi, having no idea the lasting impact this organization would have for years to come. After 125 years, AOII members celebrate our Founders for their vision, continue to forge lifelong friendships, and Inspire Ambition in all that they do!

We introduce you to 1897 Reserve. This premium sparkling wine – meticulously and artfully made in the traditional champagne method – rivals anything found from the best Champagne houses in Épernay and Reims. Blended superbly from Chardonnay and Pinot Noir, this magnificent Napa Valley Brut exhibits rich fruit aromatics of strawberry and delicate white cherry that follows through to a creamy mid-palate accompanied with highlights of lime and wet minerality and a lingering vibrant finish.
$85 / Bottle
Summer
Release
INTRODUCING OUR SUMMER 2023 RELEASE

Infinity Roses
2021 Rosé – Napa Valley

AOII's Infinity Rose, created exclusively for Alpha Omicron Pi Fraternity, displays a stylized interpretation of our Jacqueminot rose with its thornless and striking simplicity.  The infinity symbol is subtly intertwined, creating a rose with four petals to symbolize our four remarkably ambitious Founders; the timelessness of the Fraternity's founding values; our emphasis on the significance of character, dignity, scholarship, and college loyalty; and our never-ending bond of friendship.

We introduce you to Infinity Roses, our 2021 Rosé of Cabernet Sauvignon. The watermelon and strawberry notes burst out of the glass. When served cool on a warm day, the juicy acidity of the 2021 Rosé makes for a very refreshing and versatile wine, perfect to share on any occasion. Look for the hidden imagery in the rose petals.
$36 / Bottle
Spring
Release
INTRODUCING OUR SPRING 2023 COLLECTION

The Founding Author
2019 Cabernet Sauvignon – Napa Valley

Artistic, spirited, and idealistic, Stella George Stern Perry served as the first president of Alpha Chapter and the first National President of AOII. Known for her literary talents, she authored over 17 novels, countless essays, short stories, and poems. However, her most lasting literary work is AOII's early history, lovingly recorded for future generations.  "The Founding Author" is the second in the series of wine offerings that pay homage to each of our founding members, and the unique and individual impact they left on the Fraternity.

Our flagship Napa Valley Cabernet Sauvignon is a classic representation of the appellation's preeminent varietal. Notes of black cherry, blackberry and plum are complemented by hits of toasted oak, dried currant and baking spice. Fine-grained tannins and ample brightness on the palate give way to a polished mouthfeel and exceptionally long finish.
$95 / Bottle

Four Petals
2020 Pinot Noir – Santa Barbara County

Four Petals merges the significance of our beloved Jacqueminot Rose with our symbolic relationship with the number four. The petals also call out to our Infinity Rose that is an integral piece of our brand identity. The number four represents our beginnings. From the vision of four Founders – all having the desire to continue their lifelong friendships – to our ideals of character, dignity, scholarship and college loyalty, Four Petals subtly incorporates AOII's past and present.

Our Pinot Noir from Santa Barbara County experiences a lengthy and cool growing season that is similar to the climate of the Burgundy region of east-central France. Unlike Burgundy, our Pinot Noir experiences dense fog that rolls in off the Pacific Ocean; this fog contributes to the ideal climate for Pinot Noir, offering just enough moisture to be beneficial without lingering too long. 

This Pinot Noir has aromas of cherries, raspberries, blackberries, and brown sugar with notes of baking spices. On the palate, the wine opens with bright, fruit flavors of strawberries, leading to a round mouthfeel on the mid-palate and soft, velvety tannins on a long, elegant finish.
$58 / Bottle

Loyal Forever
2020 Cuvée Blanc – Napa Valley

"Alpha Omicron Pi, Friends as the years go by, Loving sisters are we, Loyal Forever, Alpha to thee." Written by Natalie Thompson Morris, a member of the Epsilon Chapter at Cornell University, the song is often sung by members circled together with joined hands to commemorate the ending of both local and international events and remains etched in the hearts of many sisters. "Loyal Forever" is the first in the series of wine offerings that celebrate the songs of our sisterhood and the memories they evoke.

This elegant white wine blend is alluring and complex, with a sensuous offering of tropical fruits, white flowers and subtle spice. The nose is like a bouquet of flowers and jumps from the glass with ripe lemon, white peach and orange blossom followed by notes of toast and white pepper. On the tongue, lemon bursts forward with pineapple and other tropical fruit, with undertones of vanilla. The finish is bright and zingy and mellows with vanilla and subtle spices in its length.
$44 / Bottle